Behind Every Surface is a Story.
Surface Studio (Pty) Ltd aims to be the market leader of design trends in Southern Africa, the supplier of choice for the latest innovative surface decorative products, and the provider of surface solutions for interior and exterior spaces and applications.
We strive to offer a comprehensive range of products and solutions that compliment a myriad of applications and bring resolve to any design challenge. Surface Studio and its' entire product offering is supported by global partners who understand the importance of sustainability and the protection of the environment.
We are able to react quickly to meet the ever-increasing demands of the industry. Our dynamic approach to customer satisfaction means excellent service and flexibility
Infinito
High Pressure Laminates (HPL)
HPL is a highly durable surfacing option for both curved and straight applications. Available in a multitude of finishes, colours and properties
Infinito
Compact Pressure Laminates
Compact Laminates are a solid grade, load bearing laminate. It provides superior mechanical properties to impact resistance.
Infinito
Solid Surfacing
As a renewable and repairable surface, solid surface allows you to relish in the ease of day-to-day maintenance and long-lasting durability.
Carbon Anti-fingerprint Laminates (AFP)
A distinctive surface treatment on it's decorative layer gives Carbon (AFP) a silky and smooth tactile user experience.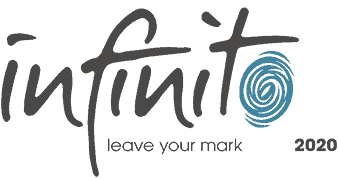 From that first idea, that first draft, that first image, the Infinito™ collection is there for you. The Infinito™ High Pressure Laminates (HPL) are as beautiful as they are durable, meaning your interiors will look the same in years to come, as when they were first installed. It is an extremely stylish, versatile and durable surfacing material used for a multitude of applications and environments, such as kitchen and office furniture, for walls and doors, furniture and installations in retail and recreational facilities, in the restaurant sector, in administrative buildings, schools and universities, clinical and laboratory sectors. The list is endless – all design challenges in any space or surface where high demands require sturdiness, ease of care and hygiene.
The Infinito™ laminate collection offers more than 115 trendy colours, which include authentic looking woodgrains, stone and other patterns which are combined with innovative textures and finishes to transform any interior. A versatile and exclusive collection of contemporary colours, unique finishes, a complete resource, full of inspiration.